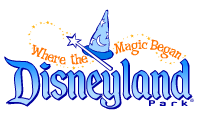 Today was my 17th nirthday and now it is officially over. It is now 12:35 in lovely Los Angeles and and i am happy to say this was probably the best birthday ever!
Yesterday i flew in from San Antonio, Texas to meet my aunt Dez at LAX and then i got to see my cool Gandpa Ricky and my Uncle Ray! We had a little barbeque and i went to bed peacfully knowing that tomorrow i would spend the whole day at Disneyland! This morning i had to wake up at 7:00 (i know just shoot me please!) and get ready but it really wasn't that bad at all! Disney was fun and i got to go on alot of cool rides! About a million people told me Happy Birthday but i think they were just doing their job (haha), so it was really fun!
I have three new blog posts and i will be posting alot more frequently now! Yay! So keep reading and watch out for next weeks In My Mailbox because i will be making a trip to some crazy good bookstores here!
Love,
Christina