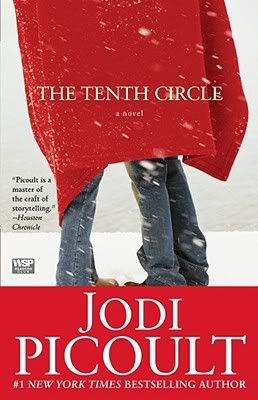 The Tenth Circle
by Jodi Picoult
Plot
Fourteen-year-old Trixie Stone is in love for the first time. She's also the light of her father, Daniel's life -- a straight-A student; a pretty, popular freshman in high school; a girl who's always seen her father as a hero. That is, until her world is turned upside down with a single act of violence. Suddenly everything Trixie has believed about her family -- and herself -- seems to be a lie. Could the boyfriend who once made Trixie wild with happiness have been the one to end her childhood forever? She says that he is, and that is all it takes to make Daniel, a seemingly mild-mannered comic book artist with a secret tumultuous past he has hidden even from his family, venture to hell and back to protect his daughter.
I Heart You, You Haunt Me
by Lisa Schroeder
Plot
"Girl meets boy.
Girl loses boy.
Girl gets boy back...
...sort of."
Ava can't see him or touch him, unless she's dreaming. She can't hear hisvoice, except for the faint whispers in her mind. Most would think she'scrazy, but she knows he's here.
Jackson. The boy Ava thought she'd spend the rest of her life with. He's back from the dead, as proof that love truly knows no bounds.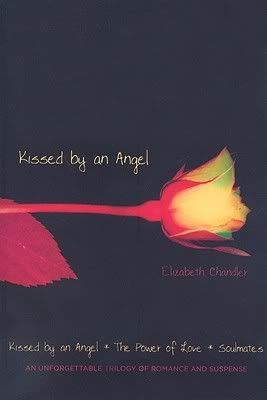 Kissed by an Angel : Kissed by an Angel/The Power of Love/Soulmates
by Elizabeth Chandler
Plot
A love beyond life...a danger beyond doubt.
In a romantic and suspenseful collection of the "New York Times" bestselling trilogy, love's unbreakable bonds are put to the test.
When her boyfriend, Tristan, died, Ivy thought she'd lost everything, even her faith in angels. But now she's discovered that he's her guardian angel -- his presence so strong that she can feel the touch of his hand, the beat of his heart. Ivy needs Tristan now more than ever because he knows she's in terrible danger. Only Ivy's guardian angel can save her now that his killer is after her.
But if Tristan rescues Ivy, his mission on earth will be finished, and he must leave her behind forever. Will saving Ivy mean losing her just when he's finally reached her again?