He's Just Not That Into You
by Greg Behrendt and Liz Tuccillo
Plot
He's Just "Not" That Into You *"* the six little words that changed dating forever"
For ages women have come together over coffee, cocktails, or late-night phone chats to analyze the puzzling behavior of men. Greg Behrendt and Liz Tuccillo are here to say that -- despite good intentions -- you're wasting your time. Men are not complicated, although they'd like you to think they are. And there are no mixed messages.
The truth may be he's just not that into you.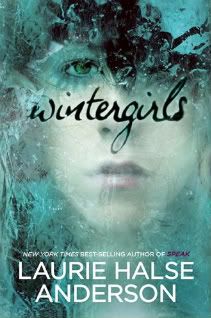 Wintergirls
by Laurie Halse Anderson
Plot
"'Dead girl walking,' the boys say in the halls.
'Tell us your secret,' the girls whisper, one toilet to another.
I am that girl.
I am the space between my thighs, daylight shining through.
I am the bones they want, wired on a porcelain frame."
Lia and Cassie are best friends, wintergirls frozen in matchstick bodies, competitors in a deadly contest to see who can be the skinniest. But what comes after size zero and size double-zero? When Cassie succumbs to the demons within, Lia feels she is being haunted by her friend's restless spirit.