In My Mailbox!
So both of these books are ARC's so im really excited to read and review them! *Updated* I can now put pictures!!! :)))
Hate List
by Jennifer Brown
Plot
Five months ago, Valerie Leftman's boyfriend, Nick, opened fire on their school cafeteria. Shot trying to stop him, Valerie inadvertently saved the life of a classmate, but was implicated in the shootings because of the list she helped create. A list of people and things she and Nick hated. The list he used to pick his targets.
Now, after a summer of seclusion, Val is forced to confront her guilt as she returns to school to complete her senior year. Haunted by the memory of the boyfriend she still loves and navigating rocky relationships with her family, former friends and the girl whose life she saved, Val must come to grips with the tragedy that took place and her role in it, in order to make amends and move on with her life.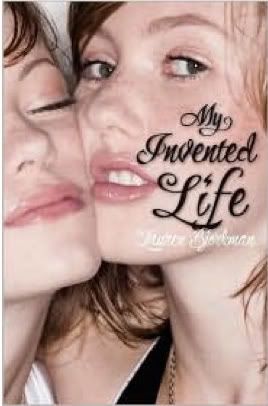 My Invented Life
by Lauren Bjorkman
Plot
With Roz and Eva everything becomes a contest—who can snag the best role in the school play, have the cutest boyfriend, pull off the craziest prank. Still, they're as close as sisters can be. Until Eva deletes Roz from her life like so much junk e-mail for no reason that Roz understands. Now Eva hangs out with the annoyingly petite cheerleaders, and Roz fantasizes about slipping bovine growth hormone into their Gatorade.
Roz has a suspicion about Eva. In turn, Eva taunts Roz with a dare, which leads to an act of total insanity. Drama geeks clamor for attention, Shakespearean insults fly, and Roz steals the show in Lauren Bjorkman's hilarious debut novel