Strange Angels
by Lili St. Crow
Plot
Dru Anderson has what her grandmother called "the touch." (Comes in handy when you're traveling from town to town with your dad, hunting ghosts, suckers, wulfen, and the occasional zombie.)
Then her dad turns up dead—but still walking—and Dru knows she's next. Even worse, she's got two guys hungry for her affections, and they're not about to let the fiercely independent Dru go it alone. Will Dru discover just how special she really is before coming face-to-fang with whatever—or whoever— is hunting her?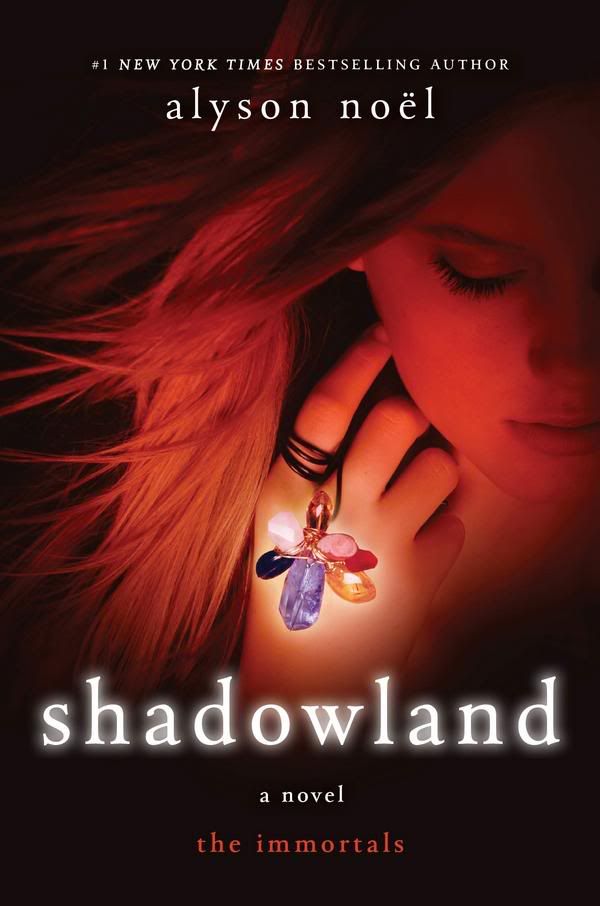 Shadowland
by Alyson Noel
Plot
At the start of this breathtaking novel, Damen and Ever travel to Summerland in search of an antidote to reverse a powerful poison. But instead of the cure they seek, they find something more sinister: the truth about their existence and the fate lying in wait of an immortal's soul.
Now, with Damen fighting to save them from the Shadowland, Ever turns to magick, hoping to break Damen's curse. Along the way Ever encounters the mysterious Jude, finding herself drawn to him in a way that will test her love for Damen like never before..