Want It...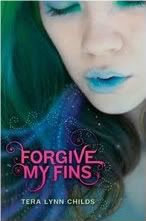 Forgive My Fins
by Tera Lynn Childs
Plot
Lily Sanderson has a secret, and it's not that she has a huge crush on gorgeous swimming god Brody Bennett, who makes her heart beat flipper-fast. Unrequited love is hard enough when you're a normal teenage girl, but when you're half human, half mermaid like Lily, there's no such thing as a simple crush.
Lily's mermaid identity is a secret that can't get out, since she's not just any mermaid – she's a Thalassinian princess. When Lily found out three years ago that her mother was actually a human, she finally realized why she didn't feel quite at home in Thalassinia, and she's been living on land and going to Seaview high school ever since, hoping to find where she truly belongs. Sure, land has its problems – like her obnoxious, biker boy neighbor Quince Fletcher – but it has that one major perk – Brody. The problem is, mermaids aren't really the casual dating type – when they "bond," it's for life.
When Lily's attempt to win Brody's love leads to a tsunami-sized case of mistaken identity, she is in for a tidal wave of relationship drama, and she finds out, quick as a tailfin flick, that happily-ever-after never sails quite as smoothly as you planned. [close]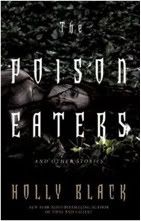 The Poison Eaters and Other Stories
by Holly Black
Plot
In her debut collection, New York Times best-selling author Holly Black returns to the world of Tithe in two darkly exquisite new tales. Then Black takes readers on a tour of a faerie market and introduces a girl poisonous to the touch and another who challenges the devil to a competitive eating match. These stories have been published in anthologies such as 21 Proms, The Faery Reel, and The Restless Dead, and have been reprinted in many 'Best of' anthologies. The Poison Eaters is Holly Black's much-anticipated first collection of stories, and her ability to stare into the void - and to find humanity and humor there - will speak to young adult and adult readers alike.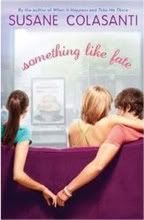 Something Like Fate
by Susane Colasanti
Plot
I don't know what its about but it looks juicy and i love Susane Colasanti!