This week, as promised, I have an exclusive interview with Cristine Kole MacLean. Author of book How It's Done, she was so nice as to answer a few questions for me, about her book and her writing! Enjoy!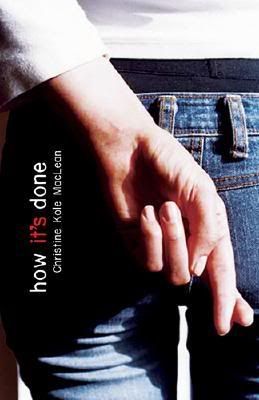 Question #1
In your book How It's Done religion plays a big role in Grace's life. How important is religion to you?
I was raised in the church and still attend regularly but I think more about spirituality and my relationship to God and to others than I do about religion, per se. Grace's family was concerned about God's law and the rules; my focus is on what kind of relationships God wants us to have with each other.
Question #2
How did you come up with the plot for How It's Done? Do your stories develop as they go or do you already have an outline for what you want to write?
Both. I always have a general idea of the story arc and often I write a short synopsis, as much for myself as for my editor. But the story also evolves and morphs as I gain a better understanding of the characters and I try to stay open to that. It's like having a destination and a map but also knowing there's more than one way to get to the destination, and sometimes the less direct way is more interesting.



Question #3
What are some of your musical influences?
Classical, especially the Goldberg Variations (Bach), Bob Seeger's old stuff, Alison Krauss, Lyle Lovett, and recently Coldplay. But when I write, I listen to classical.
Question # 4Where is your favorite place to write? Do you have a special time of day that helps you be more creative and think freely?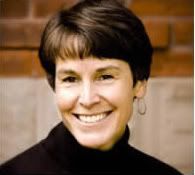 My friend's horse farm, although I've only written there a few times. She has a room that overlooks the pastures and the horses. My best time of day to write is in the morning. Unfortunately, that's my best time of day to do *anything*, so there's lots of competition for that block of time. By about 2:00, I'm brain-dead and useless for anything but physical labor.



Question #5What are some books that you would recommend to some of the readers?
The Liars Club, a memoir by Mary Karr; Olive Kitteredge by Elizabeth Strout; and Power of the Dog, by Thomas Savage. These books (all are adult) are all very different from How It's Done and from each other, but each book has stayed with me. And given all the books I read, that's saying something!



Question #6Do you have any advice for aspiring writers?
The best advice comes from Janet Burrows who wrote a textbook on writing. She said that students always ask "am I good enough to be published?" when the real question they should ask and answer is "how will I work writing into my everyday life?" If you make time to write regularly and stick with it, then chances are you will eventually get good enough to be published because you will be practicing your craft.

Question #7Can you tell the readers something about you that not to many people know?
I know how to milk a cow!