So I got this amazing idea from The Story Siren. If you also want to participate just go here-
http://www.thestorysiren.com/2007/12/in-my-mailbox.html

Week of 6/15-6/21

Bliss by Lauren Myracle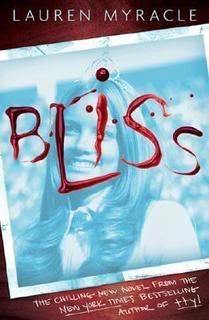 When Bliss's hippie parents leave the commune and dump her at the home of her aloof grandmother in a tony Atlanta neighborhood, it's like being set down on an alien planet. The only guide naive Bliss has to her new environment is what she's seen on "The Andy Griffith Show." But Mayberry is poor preparation for Crestview Academy, an elite school where the tensions of the present and the dark secrets of the past threaten to simmer into violence. Openhearted Bliss desperately wants new friends, making her the perfect prey of a troubled girl whose obsession with a long-ago death puts Bliss, and anyone she's kind to, in mortal danger.
Perfect Chemistry by Simone Elkeles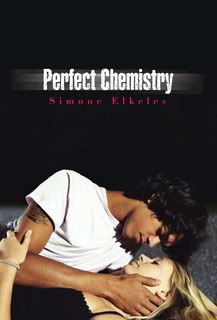 When Brittany Ellis walks into chemistry class on the first day of senior year, she has no clue that her carefully created "perfect" life is about to unravel before her eyes. She's forced to be lab partners with Alex Fuentes, a gang member from the other side of town, and he is about to threaten everything she's worked so hard for--her flawless reputation, her relationship with her boyfriend, and the secret that her home life is anything but perfect. Alex is a bad boy and he knows it. So when he makes a bet with his friends to lure Brittany into his life, he thinks nothing of it. But soon Alex realizes Brittany is a real person with real problems, and suddenly the bet he made in arrogance turns into something much more. In a passionate story about looking beneath the surface, Simone Elkeles breaks through the stereotypes and barriers that threaten to keep Brittany and Alex apart.
My Sisters Keeper by Jodi Picoult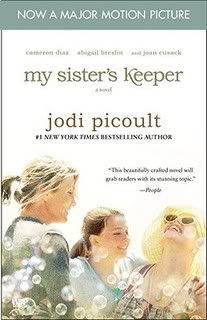 Anna is not sick, but she might as well be. By age thirteen, she has undergone countless surgeries, transfusions, and shots so that her older sister, Kate, can somehow fight the leukemia that has plagued her since childhood. The product of preimplantation genetic diagnosis, Anna was conceived as a bone marrow match for Kate -- a life and a role that she has never challenged...until now. Like most teenagers, Anna is beginning to question who she truly is. But unlike most teenagers, she has always been defined in terms of her sister -- and so Anna makes a decision that for most would be unthinkable, a decision that will tear her family apart and have perhaps fatal consequences for the sister she loves.